- Company - Physik Instrumente (PI) GmbH & Co. KG
PI (Physik Instrumente) Acquires Japanese Granite and Systems Specialist P·G·W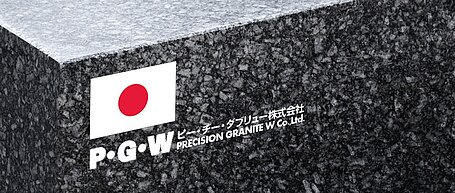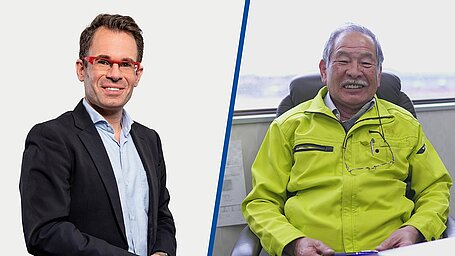 P·G·W, located in the Gifu prefecture, a center of Japanese aerospace technology, is specialized in granite base plates with high flatness and has a high level of system integration capabilities. Both competencies fit perfectly to PI´s corporate strategy which comprises the establishment of a global network of PI Design Centers. In the medium term, P·G·W will be included in this network. It is also planned that complete PI systems will be assembled at P·G·W in the future.
Granite has unique thermal and vibration damping properties. P·G·W machines granite base plates with very high flatness properties. These literally build the basis for high-precision applications in the semiconductor, life sciences, photonics and industrial automation markets. "With P·G·W, we are completing the system approach for our entire portfolio and strengthen our commitment to the growth markets in Asia," emphasizes Markus Spanner, CEO of Physik Instrumente. In the future PI Design Center for Asia, the company bundles the know-how-intensive construction of precision systems with the highest accuracy. "The acquisition provides significant growth impetus for PI's Performance Automation area of competence in Asia and is in line with the opening of PI's production plant in China last year," emphasizes the CEO.
PI and P·G·W have maintained business relations for many years. "Our offerings fit perfectly, which is the key factor for future business success," affirms P·G·W owner, Hayata Watanabe. He transferred P·G·W to the German company as part of his succession plan: "The acquisition is a positive boost for the highly qualified employees and opens up enormous growth prospects as part of a leading global high-tech group of companies." P·G·W's existing management team will be integrated into the new management structure.
About PI
PI (Physik Instrumente), headquartered in Karlsruhe, is the market and technology leader for high-precision positioning technology and piezo applications in the semiconductor industry, life sciences, photonics, and in industrial automation. In close cooperation with customers from all over the world and for 50 year now, PI's specialists (approx. 1,300) have been pushing, again and again, the boundaries of what is technically possible and developing customized solutions as well as standardized solutions. More than 350 granted and pending patents underline the company's claim to innovation. PI has six production sites and 15 sales and service offices in Europe, North America, and Asia.
Downloads
Others
Press information kit – P·G·W