- Others - Physik Instrumente (PI) GmbH & Co. KG
New Catalog Packed with 300 Pages of Information: Industry-Compliant, Motorized, Precision Positioning Systems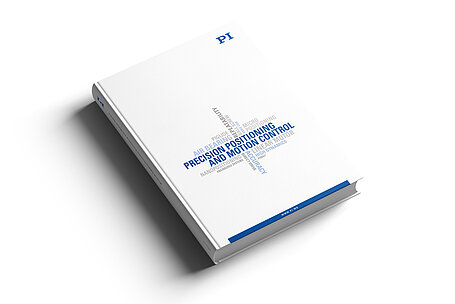 The mechanical or air bearing systems work either with magnetic direct drives or servo respectively stepper motors. Because all of the technical data, drawings, and integration options are listed, users are able to find the right solution for their positioning task.
The product portfolio presented under the title of "Precision Positioning and Motion Control" introduces a broad range of linear actuators and XY stages, rotation stages and gantry solutions as well as the corresponding motion controllers. Depending on the sensor technology used, the positioning systems work at resolutions in the micrometer or nanometer range. The travel ranges extend up to several 100 mm. In addition to the standard products, exemplary custom developments are presented as well as solutions for special markets; OEM users will find examples for application-specific integration possibilities. The catalog is available for download at www.pi.ws or can be provided in printed form on request.
About PI
Well known for the high quality of its products, PI (Physik Instrumente) has been one of the leading players in the global market for precision positioning technology for many years. PI has been developing and manufacturing standard and OEM products with piezo or motor drives for 40 years. By acquiring the majority shares in ACS Motion Control, a worldwide leading developer and manufacturer of modular motion controllers for multi-axis and high-precision drive systems, PI has made a major step forward in providing complete systems for industrial applications with the highest demand on precision and dynamics. In addition to four locations in Germany, the PI Group is represented internationally by fifteen sales and service subsidiaries.
Downloads
Others
Press information kit - CAT132