About PI UK
PI UK, based in the Technology Park alongside Cranfield University (Bedfordshire), is the UK subsidiary of PI (Physik Instrumente) GmbH and ACS Motion Control sales and support. Supporting customers in the UK and Ireland, our experienced team of technical specialists are available to provide application support, equipment demonstrations, price information and rapid feedback to technical issues.
PI in Brief
A total of nine production sites, four in Germany, five abroad
Around 1,300 employees worldwide
16 subsidiaries in key markets
More than 400 patents and patent applications
Over 50 years of experience in precision positioning and 30 years of experience in piezo technology
Service and Consulting That's as Flexible as Your Technical Solution
The PI Group can respond precisely to what customers want: Specific requirements can often only be satisfied by customized solutions - solutions that can only be found by unconventional and creative thinking.
That Means for the Customer:
Tailored consulting by trained specialists
Future-proof spare parts supply and delivery capability
Qualification for each delivered positioning system
On-site training and tailored support
After-sales service
International support
Design and Engineering Services
All key technologies are developed in-house. The technology range at PI allows employees to develop their passion for technology to the full. From precision mechanics and electronics to position-sensor technology, as well as the piezo ceramics and actuators that are developed at our subsidiary PI Ceramic. We develop technologies ranging from basic solutions to application-specific versions. In each case, the best possible solution is achieved by exploiting our high technical potential based on know-how accumulated over many years and the corresponding production capacity.
Vertical Production Range and Production Capacity
Modern production management and an integrated management system allow PI to guarantee the high quality of our products, processes, and services. The continuous improvement of our organization and processes is an integral part of our corporate culture. KAIZEN workshops and actives innovation management are important elements for achieving this.
The production processes for our standard products remain flexible thanks to our fractal manufacturing structure, which allows even large-series production with full process control.
Active, system-based requirements management makes it possible to dispense with comprehensive storage facilities.
The company's product spectrum, which ranges from the two-ton hexapod to the 10-gram nanopositioner, requires PI to have the necessary equipment and technologies at its disposal for the manufacture, assembly, and qualification of these systems.
13,000 sqm production area, including a 5,000 sqm cleanroom
In-house production of position sensors
Metrology with traceable, externally calibrated measuring equipment
Heavy-load hall with lifting and rotating equipment
Climate-isolated and vibration-isolated measuring conditions
Comprehensive monitoring of the piezo actuator technology from the material composition to final testing
Fractal manufacturing organization
PI - Project of the Year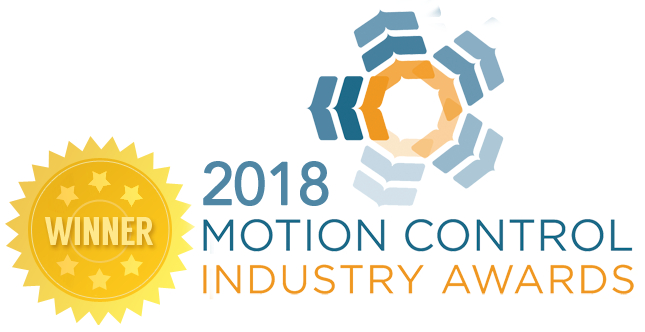 Physik Instrumente (PI) has caught the attention of the judges of the Motion Control Industry Awards for the third year running, winning the Project of the Year category and reaching the final of Manufacturer of the Year section. The awards, which took place at the National Conference Centre in Solihull on the 10th of April, acknowledge the achievements of motion control companies and individuals, and have become a leading event in the industry.
PI's continuing success in the Manufacturer of the Year category can be largely attributed to the company's partnership approach, working closely with its customers to build long-term, trusted relationships, and helping them to realise the true potential of precision motion and control.
Excellent System from PI for Fast, Multi-Channel Alignment Tasks in Photonics
In conjunction with silicon photonics, the demand for precision in the nanometer range as well as high throughput during testing and production of chips is increasing. PI (Physik Instrumente) offers an innovative solution for those applications and was nominated in the category Analytical/Test as one of the 100 most innovative technological developments of 2016.
The fast, multi-channel fiber alignment system is based on a hybrid drive, that combines the classical servo motors with the high-dynamic and nanometer precision piezoelectric drives. This is controlled by a digital motion controller with integrated scanning and alignment routines designed for fast adjusting processes. The prize is awarded each year by the editors of the R&D magazine.
PI - Manufacturer of the Year
On April 12th 2016 at the National Motorcycle Museum, the prestigious Motion and Control Industry Awards took place. That evening, PI were awarded winner of "Manufacturer of the Year" and we are extremely proud to be recognised for all the hard work that has gone in to receiving this.