- Company - Physik Instrumente (PI) GmbH & Co. KG
PI (Physik Instrumente) is Committing Itself to New Service Concepts: Individual Service for High-End Positioning Systems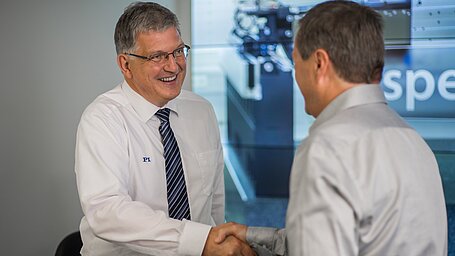 To ensure 24/7 reliability and functional capability of the positioning systems in use, local specialists will provide support with system installation services and various maintenance contracts at four service locations in Europe, Asia, China, and the USA. The services will be offered in different packages so that users can purchase the appropriate solution for their needs, regardless of whether this is a small research department or a globally operating OEM customer. The spectrum ranges from on-request remote and local support to keeping entire replacement systems available that are tailored exactly to the application. In addition, there are also possibilities for extending the warranty periods, which for example, includes local preventive maintenance work over several years, and this offers the best possible security and protection against unscheduled downtimes.
For more information, refer to:
About PI
Well known for the high quality of its products, PI (Physik Instrumente) has been one of the leading players in the global market for precision positioning technology for many years. PI has been developing and manufacturing standard and OEM products with piezo or motor drives for 40 years. By acquiring the majority shares in ACS Motion Control, a worldwide leading developer and manufacturer of modular motion controllers for multi-axis and high-precision drive systems, PI has made a major step forward in providing complete systems for industrial applications with the highest demand on precision and dynamics. In addition to four locations in Germany, the PI Group is represented internationally by fifteen sales and service subsidiaries.
Downloads
Others
Press information kit - Global Services Division